Kevin F. Sanderson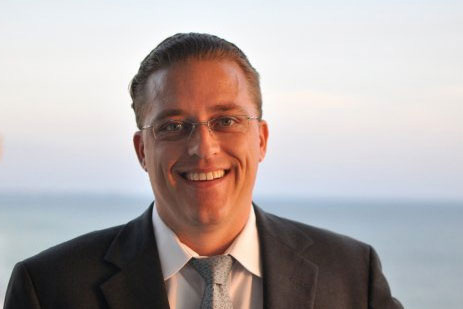 Founded in 2004, Kevin F. Sanderson, Chartered serves your legal needs throughout all of West Central Florida, including Sarasota, Casey Key, Siesta Key, Longboat Key, Bradenton, North Port, Punta Gorda, Port Charlotte, Fort Myers, Arcadia, Englewood, and Naples.
Education
Kevin F. Sanderson is a graduate of Boston University (B.A., Psychology) and obtained his juris doctor from St. Thomas University School of Law in Miami, FL. He continued his education, obtaining his LL.M. (legal laureate masters) in international taxation and offshore finance, also at St. Thomas University School of Law. Kevin was born and raised in New Jersey, graduating from the Peddie School.
Licenses
Mr. Sanderson is a member of the Florida Bar, a member of the bar of the United States District Court for the Middle District of Florida, the United States District Court for the Southern District of Florida, the United States Tax Court, the United States Court of Appeals for the Federal Circuit and the United States Supreme Court.
Most recently, he became licensed in the US District Court in the District of Colorado, which has courts in Denver, Colorado Springs, Grand Junction, and Durango.
Areas of Practice
Mr. Sanderson represents both plaintiffs and defendants in simple and complex civil and commercial litigation including home mortgage foreclosure defense and related deficiency judgment defense. He also handles cases involving unemployment appeals through the Florida Department of Economic Opportunity, non-compete/trade secret litigation, severance agreements, cases of discrimination covered under the Equal Employment Opportunity Commission and/or the Florida Commission on Human Relations, Social Security Disability appeals, sexual orientation and/or pregnancy discrimination, and administrative appeals for federal, state, and municipal employees. He also handles cases of professional and occupational licensure and certification, including those from the Florida Departments of Law Enforcement, Health, Education, and Business & Professional Regulation.
Leadership
Kevin is a 2012 graduate of the Gulf Coast Leadership Institute of the Gulf Coast Community Foundation, and a 2014 graduate of The Greater Sarasota Chamber of Commerce's Leadership Sarasota was well as a fellow of the 2014 Tampa Bay chapter of New Leaders Council.
Community Involvement
Kevin is a member of the Sarasota County Bar Association. He is also a founding member of the board of directors of KAETA (Kids and Elders Through Arts), a Sarasota-based non-profit that promotes dialogue and interaction between older and younger generations through shared experiences in the arts.
Mr. Sanderson is also chair of the board of directors of the Suncoast Center for Independent Living, a non profit organization providing services to people with disabilities within Sarasota and Manatee Counties. Kevin has been named 2nd Vice President of the Board of Directors of the Sarasota Pops Orchestra. The Pops: Music You Love Played by People You Know!
Admitted to Practice
State of Florida
U.S. District Court, Middle District of Florida
U.S. District Court, Southern District of Florida
U.S. District Court, District of Colorado

U.S. Court of Appeals for the Federal Circuit
United States Tax Court
Supreme Court of the United States
Community Involvement
Chair, Suncoast Center for Independent Living (SCIL)
2nd Vice President, The Pops: Music You Love, Musicians You Know
Board of Directors, Kids and Elders Through Arts (KAETA)
Board of Directors, New Leaders Council, Tampa Bay Chapter
Sarasota County Bar Association
Leadership
Fellow, New Leaders Council, Tampa Bay Chapter
Leadership Sarasota (through Greater Sarasota Chamber of Commerce)
Gulf Coast Leadership Institute (through Gulf Coast Community Foundation)